You can now check all of our partners catalogues with just a click on the brand you are interested in.
Artisanal techniques, inimitable taste and a unique style, all made in Tuscany, are the distinctive features that make Amedei's chocolate renowned all over the world. The promise of the highest quality meets the emotion of our unconditional dedication, making Amedei the ambassador of a culture of chocolate that encompasses pairing and tasting. Check here : Amedei Catalogue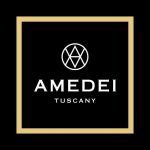 One of Paris's oldest sweets shops, Maison Boissier was founded by Bélissaire Boissier in 1827. At the time, the shop was located on boulevard des Capucines. Located today on avenue Victor Hugo, its reputation for fine confections has endured for nearly two centuries. Specialities include delicately scented wafer-thin chocolate petals in milk, dark, white and pink chocolate, and "bonbons boule" (fruit candies), favoured in his day by Victor Hugo himself. In 2000, Maison Boissier was taken over by Sylvie Douce and François Jeannet, founders of the Salon du Chocolate. Check here : Boissier

In the 1920s, brothers Melkoum and Mouchegh Petrossian had the extraordinarily avant garde idea of introducing France to sturgeon roe.
Indeed, the Petrossian family is known for being the first to bring caviar into France in 1920, thus continuing on the path of a family destiny dedicated to caviar since Lazare Mailoff, an ancestor from the maternal branch, began running fishing concessions on the Caspian Sea in 1815.
The success of their venture far exceeded their wildest dreams. In a country known throughout the world for its gastronomy, caviar became the deliciously exotic food everyone craved. Since then, from Paris to New York, caviar has quite naturally taken on the role of an elegant and superb ambassador for luxury.
Check here : Petrossian Catalogue

Mondega Natural Spicy Sauce is a completely handmade product, patiently made in Portugal. This unique, one of a kind product, is carefully and patiently made by hand from an ancestral recipe, using only the best natural products. After long maceration, followed by the separation of its "must" and filtration and selecting only the best, they obtain this product of limited production. Check here : Mondega_catalogue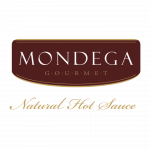 Conservas La Brújula began its adventure in 1999. A project born out of the enthusiasm of Grupo Delgado, a corporate group linked to the tinned food industry since 1997. They had the necessary enthusiasm, determination and passion to start a business that they wanted to bring about a significant change to the production of tinned food. It was both a dream and a difficult challenge that they were certain they wanted to undertake. Check here : La_Brujula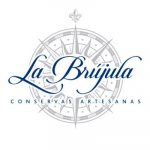 Santomiele's company was founded in 1999 for our will, resuming what was the family business in the early 900, mending a tear in the tradition and redefining my roots. The idea, which has now become their passion, was not only that of producing the fig but also to transform it, aiming at excellence, beginning from the raw material, the figs, which are strictly selected, sun-dried and carefully handmade. Check here : Santomiele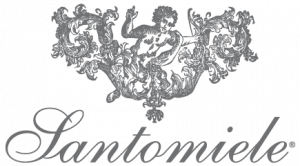 Trivelli Tartufi fits into the food sector through the harvesting and processing of fresh truffles. The bond with its own land, with the nature that offers us its precious fruits, the tradition, the love for the culinary arts, are the essential features that define the company. In the magnificent backdrop of Roccafluvione, Trivelli Tartufi has always been a benchmark in the truffle culture worldwide. Check here : Trivelli_Tartufi_catalogue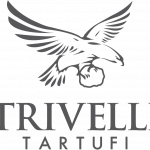 nüMorning is above all a human adventure that reflects commitments and values. NüMorning, wants to re-enchant the daily life of as many people as possible by giving power to the most decisive moment of the day: in the morning ! Check here : nüMorning

RIVSALT is a design brand for foodies. It's made to inspire to new dishes and flavor combinations. Help you add a new touch to your favorite recipe and offer a unique product design that breaks the ice around the dinner table. So that you can recreate the ambience of a fine-dining restaurant in your home. With a pinch of luxury. Check here : Rivsalt_catalogue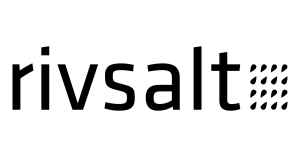 La Molina is a Tuscan company dedicated to the production of the finest artisanal chocolate. Fine looks and fine flavours are the reasons why the company was founded and are the purpose of its existence. As fine looks and fine flavours often go hand in hand with a touch of the bizarre, just take a look at La Molina's catalogue. Check here : La Molina Catalogue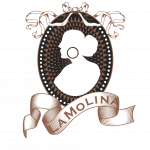 Joselito is a culinary jewel acclaimed by the greatest gastronomic names and leading food critics worldwide. It is served in the most prestigious restaurants and sold in gourmet food shops in 56 countries. Joselito is more than just a brand, it's a legend. Check here : Joselito Catalogue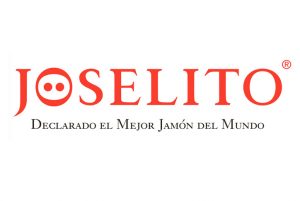 For three generations, Marabissi has epitomised the very best in traditional italian biscuits. The history of marabissi began more than sixty years ago with the tuscany "cantucci" – baked according to signora Jole's recipe. Check here : Marabissi_Catalogue